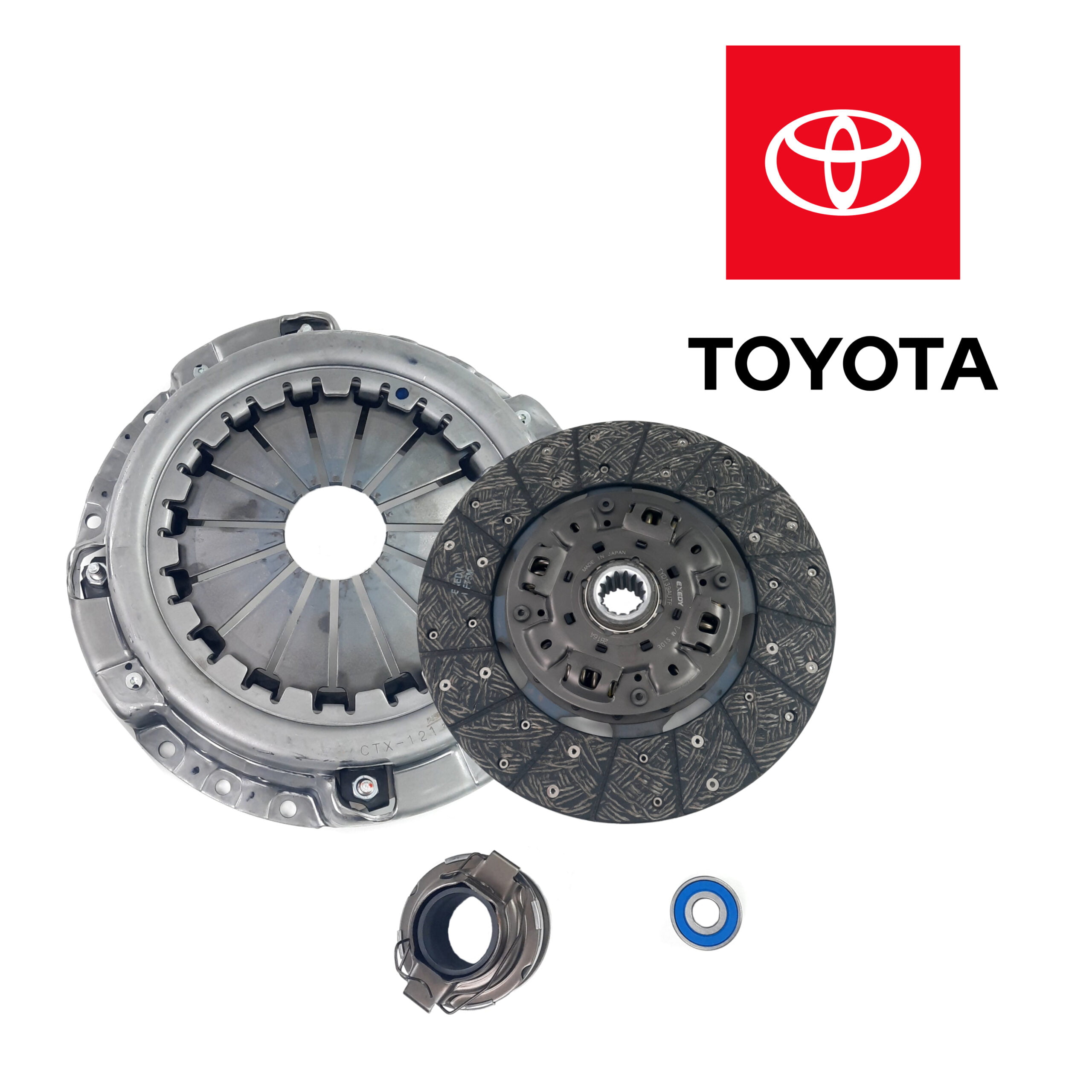 Clutch Kit – LandCruiser VDJ70 Series (Genuine Toyota)
AUD$1,183.49 (Excl. Tax AUD$1,075.90)
---
Toyota LandCruiser Clutch (Genuine OEM)
To Suit
Toyota LandCruiser VDJ76, VDJ78, VDJ79 (2007 – On)
Ships within 3 days
Description
Ask a Question
Reviews (0)
Description
Genuine Toyota Clutch kit to suit Toyota LandCruiser 70 Series (2007 – On)
The Genuine Toyota clutch provides superior shock absorption characteristics for the smoothest of operation and shock absorption.
OEM parts use proven quality materials that are tested for durability, ease of use and fitment.
Toyota Genuine Clutches feature torsion rubber springs rather than traditional coil springs. These superior springs provide precisely balanced and quiet rotation at high speeds – thus reducing vibration significantly.
The Toyota Genuine Clutch Disc also provides easy half-clutch gear engagement because of its superior shock absorption characteristics. High slipping and high-temperature resistance are achieved by using the finest quality materials on the disc to withstand temperature changes and a reduction in wear.
When you choose to fit a Toyota Genuine Clutch Kit, you have confidence that you are getting the best for your vehicle.
100% New Toyota Genuine product
Kit Includes
Clutch Disc
Pressure Plate
Release Bearing
To Suit
Toyota LandCruiser VDJ76, VDJ78, VDJ79 (2007 – On)
---
Only logged in customers who have purchased this product may leave a review.