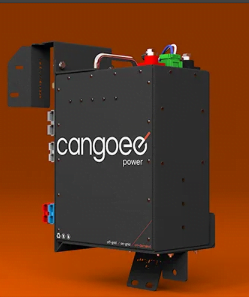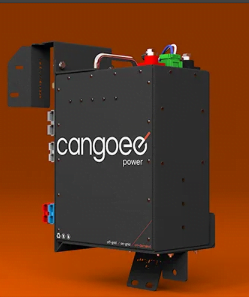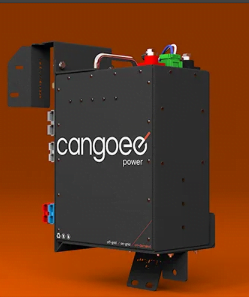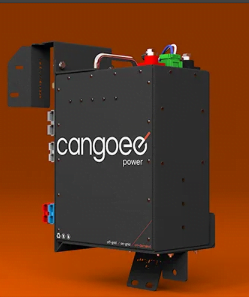 Integrated Lithium Auxiliary Battery Kit by Cangoee – Toyota LandCruiser 300 Series MY23
---
To Suit
Toyota LandCruiser 300 Series (no subwoofer)
AUD$4,410.00 (Excl. Tax AUD$4,009.09)
Description
Ask a Question
Reviews (0)
Instructions
Description
Cangoee Lithium Integrated Auxiliary Battery Kit to suit Toyota LandCruiser 300 Series MY23 (no factory or removed subwoofer)
Cangoee Australia has been part of a group of companies designing and manufacturing sophisticated technology solutions for the Emergency Services market for over 20 years.
Cangoee's technology and build quality have been trusted by Australia's emergency services, from the police, ambulance and fire services to Telstra, Australia's largest telecommunication company, proving their quality and performance in the most demanding environments and applications.
Cangoee has now expanded its range of products into the 4WD and camping markets by releasing a fully integrated auxiliary or secondary battery kit designed as an accurate, complete plug-n-play solution.
One of the key advantages of the Cangoee lithium dual battery kit is the significantly reduced installation time from the typical 10-12 hours to under 2 hours, depending on the vehicle model, providing a cost-effective solution and saving on expensive labour costs.
The Toyota LandCruiser 300 unit comes equipped with an internal BMS (battery management system), a 40-amp dual-stage DC/DC charger, and solar power charging, providing up to 100 amps of continuous discharge and 100 amps of rapid charge.
Installation is made easy using existing factory OEM mounting points for mounting the kit. The wiring is pre-configured as a plug-and-play system eliminating any need for cutting or tapping into the factory wiring.
Features
Designed, engineered, and assembled here in Australia
Proven reliability to withstand the harshest Australian conditions
Installs behind the rear seat using factory mounting points
Easy Install (No drilling required, Utilises OEM mounting points, Plugs directly into factory wiring loom)
Twice the capacity of AGM/ SLA batteries, 50% lighter than other systems
Internal monitoring system for optimised performance
Ignition Trigger for smart alternators
Victron Energy Smart Shunt for battery and load monitoring (via Bluetooth)
Robust Aluminium case
Simultaneous charging – DC/DC and solar for fast charging
Victron Energy MPPT (Maximum Power Point Tracking) Solar Controller (monitoring via Bluetooth)
Configurable DC/DC battery charger  20A to 40A
Inverter Ready
Bluetooth Connectivity
Inbuilt Distribution fuse box
ISO 9001:2015 quality standards
5-year Warranty
Power Outlets
1 x  Accessory Socket (Cigarette Lighter style) (15A)
2 x Anderson Plugs – Grey (50A)
1 x Anderson Plug – Grey ( 175A) Inverter
Dual USB Sockets
Power Inlets
1 x Anderson Plug – Red (Solar Power)
Specifications
110Ah Prismatic Lithium-iron phosphate cell Battery
100A BMS (Battery Management System)
Charge Current – 100A
Discharge Current – 100A Continuous / 200A Surge
PV (solar photovoltaic) capacity 200W to 280W
Life at 80% DoD – 2000 cycles
Life at 50% DoD – 5000 cycles
Weight 17.5kg
Kit Includes
Part Number KIT1003
1 x Powermate 110Ah Lithium Battery
1 x Powermate Battery Bracket
1 x Powermate Battery Locking Plate
1 x Victron Energy MPPT 75/15 Smart Solar Controller (Bluetooth) (Inbuilt within the battery box)
1 x Victron Energy Smart Shunt (Bluetooth)
1 x 6W Bussed Fuse panel
1 x OE battery midi fuse and bracket
1 x Ignition trigger harness
1 x Powermate to Distribution panel harness
1 x Plug and-play DCDC input – Blue Anderson plug
1 x 12V output – Grey Anderson plug
1 x Red Anderson plug (solar connection)
Installation Time
Cangoee Integrated Vehicle Dual Battery Kits
Available Now
MY21 Nissan Y62 Patrol
MY21 Ford Ranger
MY21 Isuzu D-Max
Toyota LandCruiser 300 Series
Coming Soon
MY21 Isuzu MUX
MY21 Toyota Hilux
Toyota Landcruiser 70 Series
Nissan Navara
Mitsubishi Triton
Volkswagon Amarok
To Suit
Toyota LandCruiser 300 Series (no factory or removed subwoofer)
---
Only logged in customers who have purchased this product may leave a review.