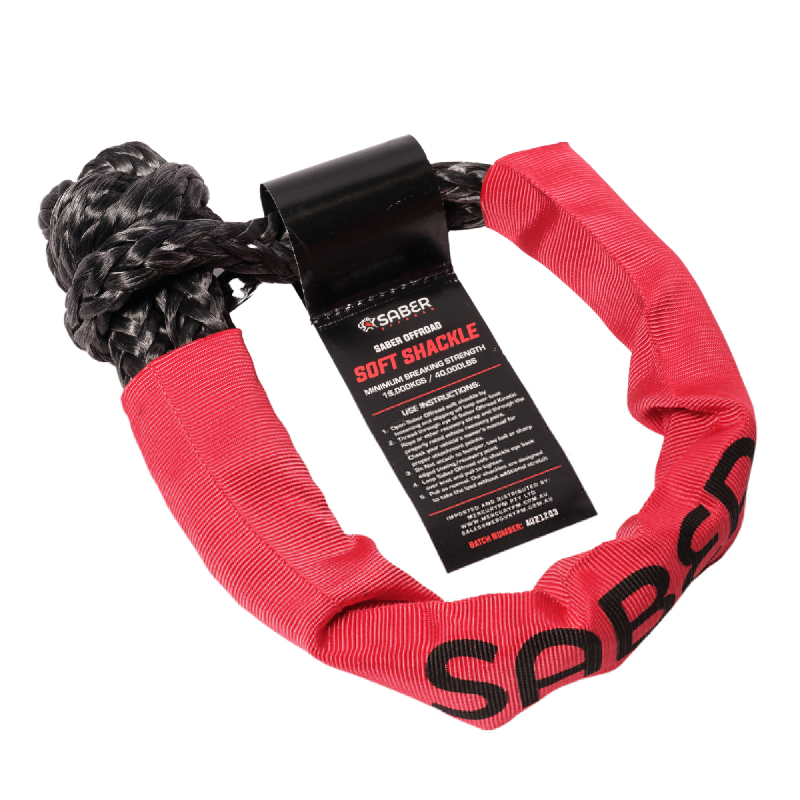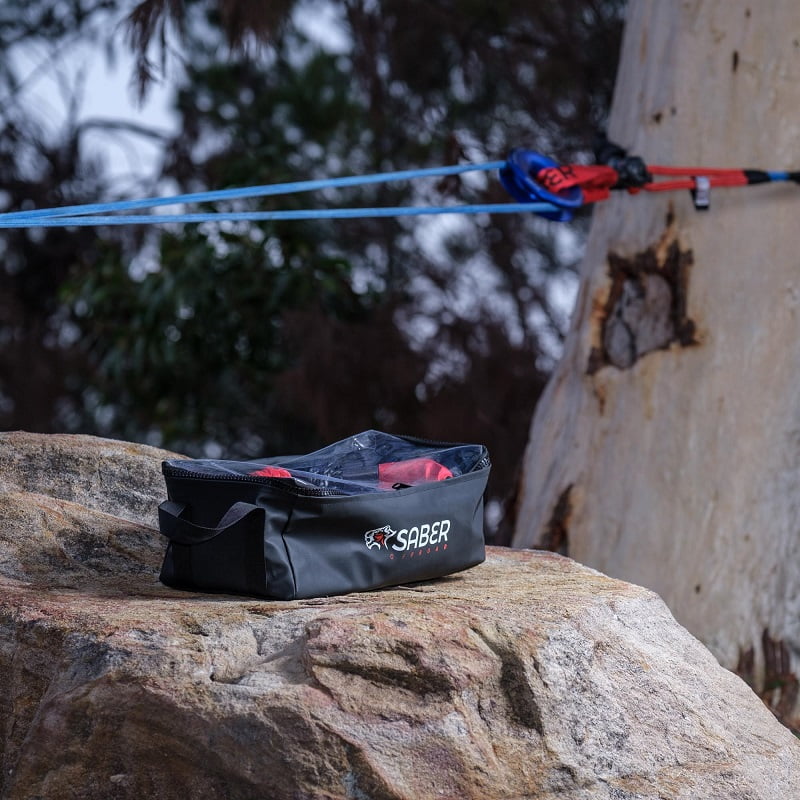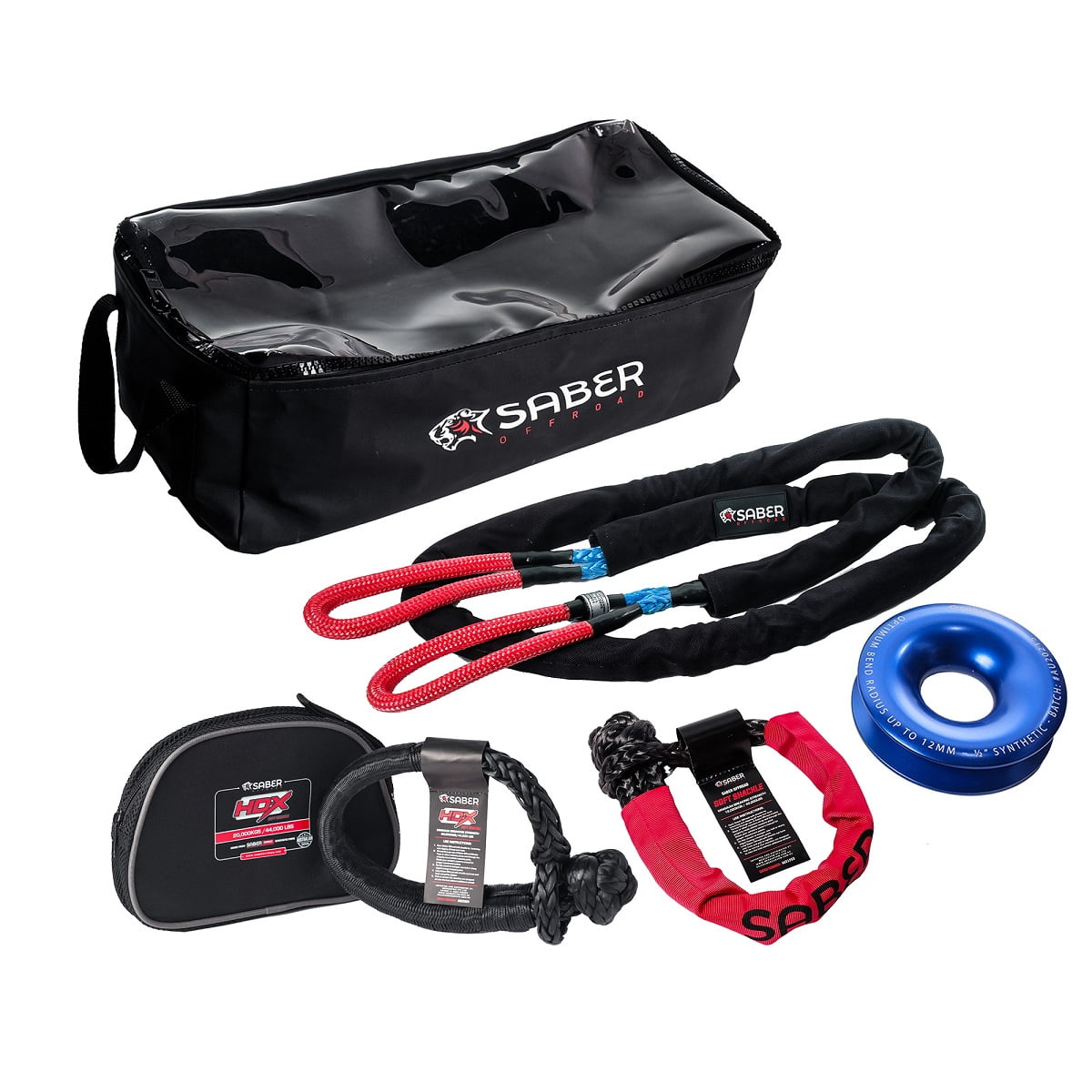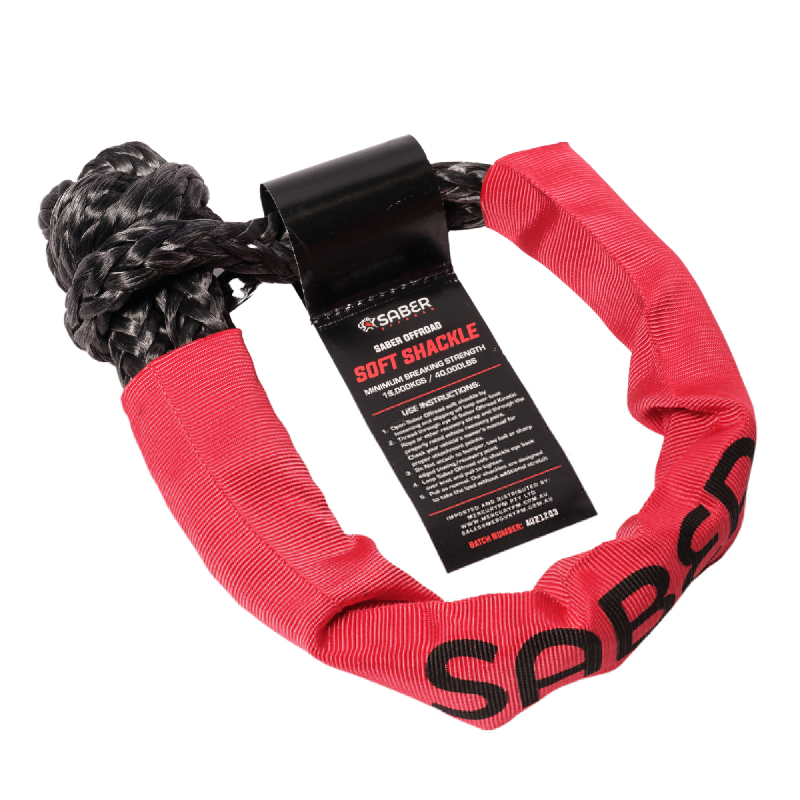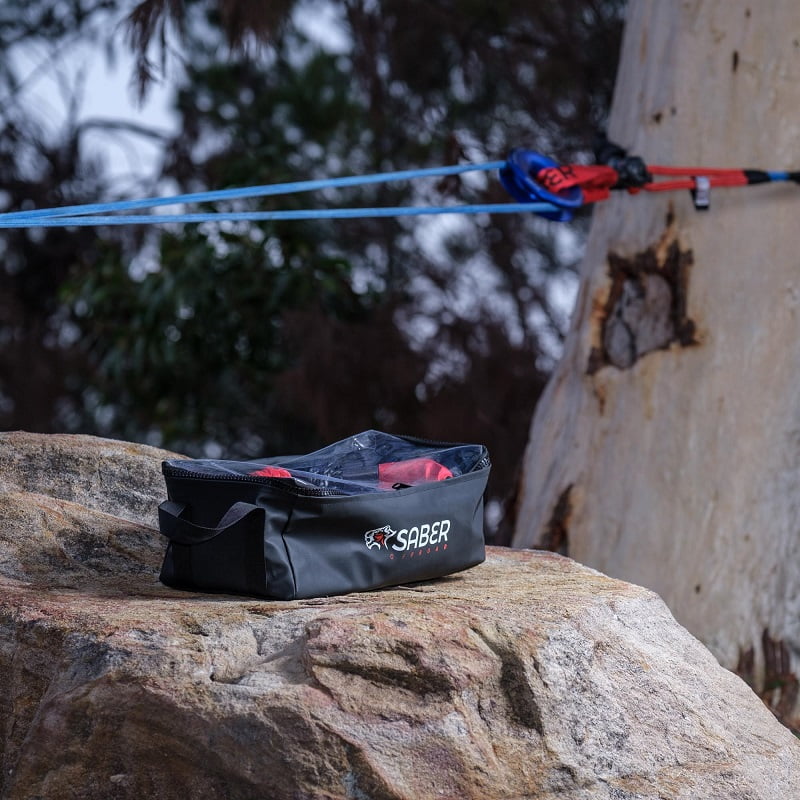 Lightweight Winch Recovery Kit by Saber Offroad
---
Saber Offroad Lightweight Winch Recovery Kit
To Suit
AUD$375.00 (Excl. Tax AUD$340.91)
Description
Ask a Question
Reviews (0)
Description
Saber Offroad Lightweight Winch Recovery Kit
If you're looking for recovery gear that is both lightweight and robust, look no further than the new Winch Recovery Kit from Saber Offroad! This kit is an excellent addition to your equipment when preparing for winch recovery.
The Winch Recovery Kit is a fantastic alternative to heavy and potentially hazardous metal snatch blocks and bows shackles. It includes the SaberPro® Utility Rope, which is flexible enough that you no longer need an extra harness, tree trunk protector, or short winch extension. Despite being packed with features, the entire kit weighs just over 3 kilograms – often the weight of only a snatch block and bow shackle – making it incredibly easy to carry.
In summary, the Winch Recovery Kit from Saber Offroad provides a lightweight and robust solution for your recovery gear needs, making it an ideal choice for your winch recovery preparations.
Features & Benefits
Batch tested to destruction in a NATA-accredited facility.
Recognized for its durability, dependability, excellent quality, and affordability.
Kit Includes
1 x 20,000KG HDX SaberPro Soft Shackles
1 x 15,000KG SaberPro 3M Utility Rope
1 x Ezy-Glide 12,500 WLL Recovery Ring
1 x 18,00kg SaberPro Soft Shackle with Sheath
1 x Clear Top Gear Bag
Part No. SBR-WRK1
To Suit
---
Only logged in customers who have purchased this product may leave a review.