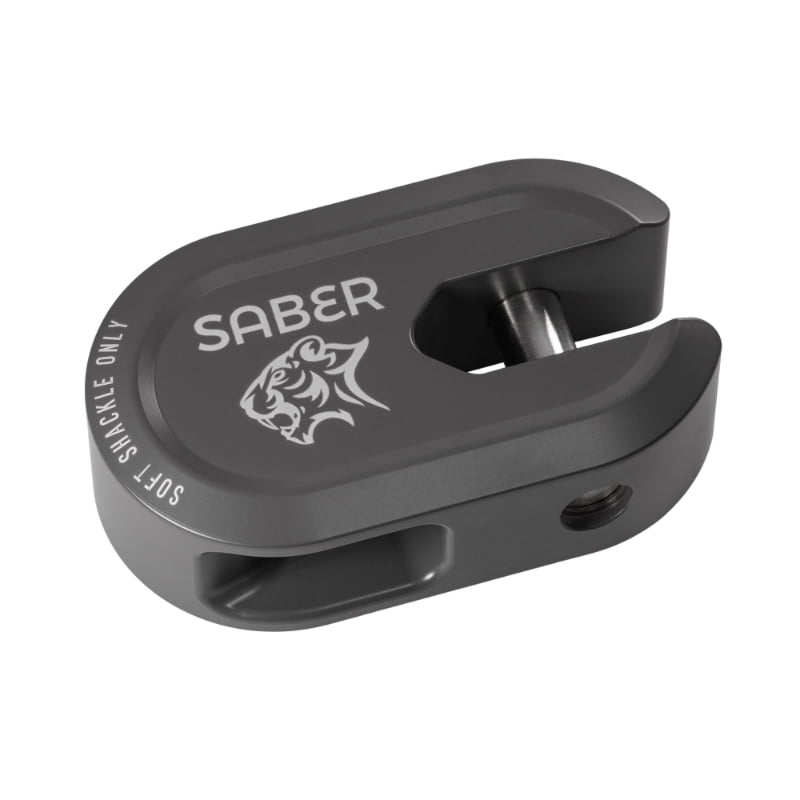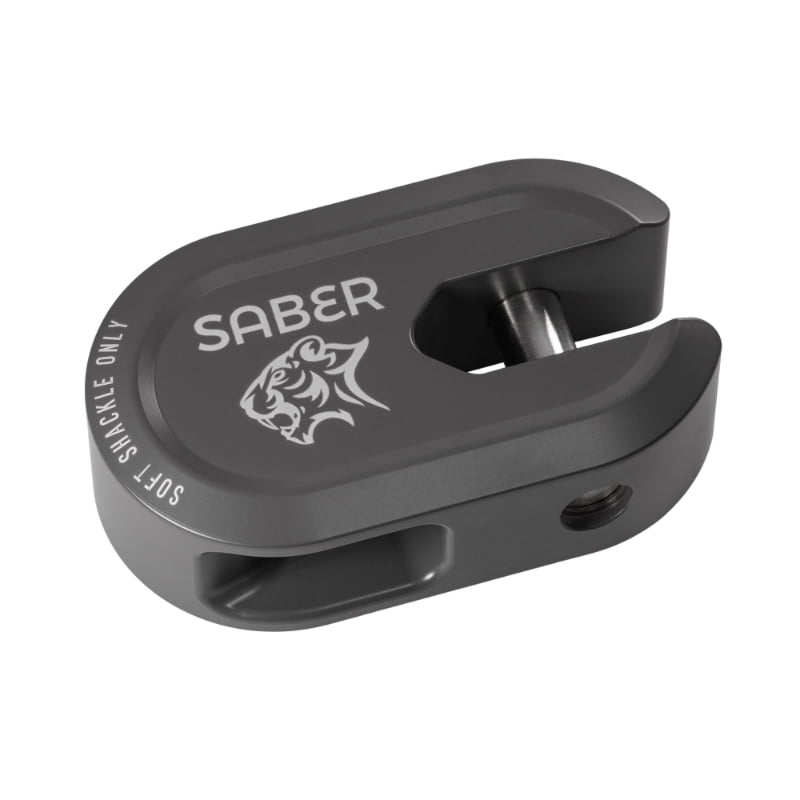 Alloy Winch Shackle Short by Saber Offroad
---
Saber Offroad 7075 Alloy Winch Shackle – Short
To Suit
AUD$285.00
Description
Ask a Question
Reviews (0)
Description
Alloy Winch Shackle – Short by Saber Offroad
Saber Offroad is committed to enhancing safety and efficiency in vehicle recovery through innovation. Our product line includes the Alloy Winch Shackle (AWS) and Alloy Winch Pro, which have now been joined by the newly patented Alloy Winch Shackle Short (AWS Short).
The AWS Short is a superior alternative to standard winch hooks, as it securely holds the winch rope against the fairlead, providing protection and ease of use. Compared to the AWS Pro, the AWS Short is more compact while incorporating the patented channel that offers excellent support for soft shackles and eliminates the risk of damage from sharp edges. The AWS Short is specifically designed for use with Soft Shackles.
The three Rubber Fairlead Engagement Pads (RFEP) on the back of the shackle softly engage and protect the surface of an aluminium fairlead.
Features & Benefits
100% Designed, Patented, Tested & Finished in Australia
Rated to 20,000kg
Lightweight at just over 900 grams
Manufactured from 7075 Aluminium
Australian Finished with CERAKOTE Ceramic Coating
Seriously Strong Winch Shackle
Saber Offroad's alternative winch hook is small, light, and robust
Kit Includes
1x 7075 Alloy Winch Shackle Short
To Suit
---
Only logged in customers who have purchased this product may leave a review.