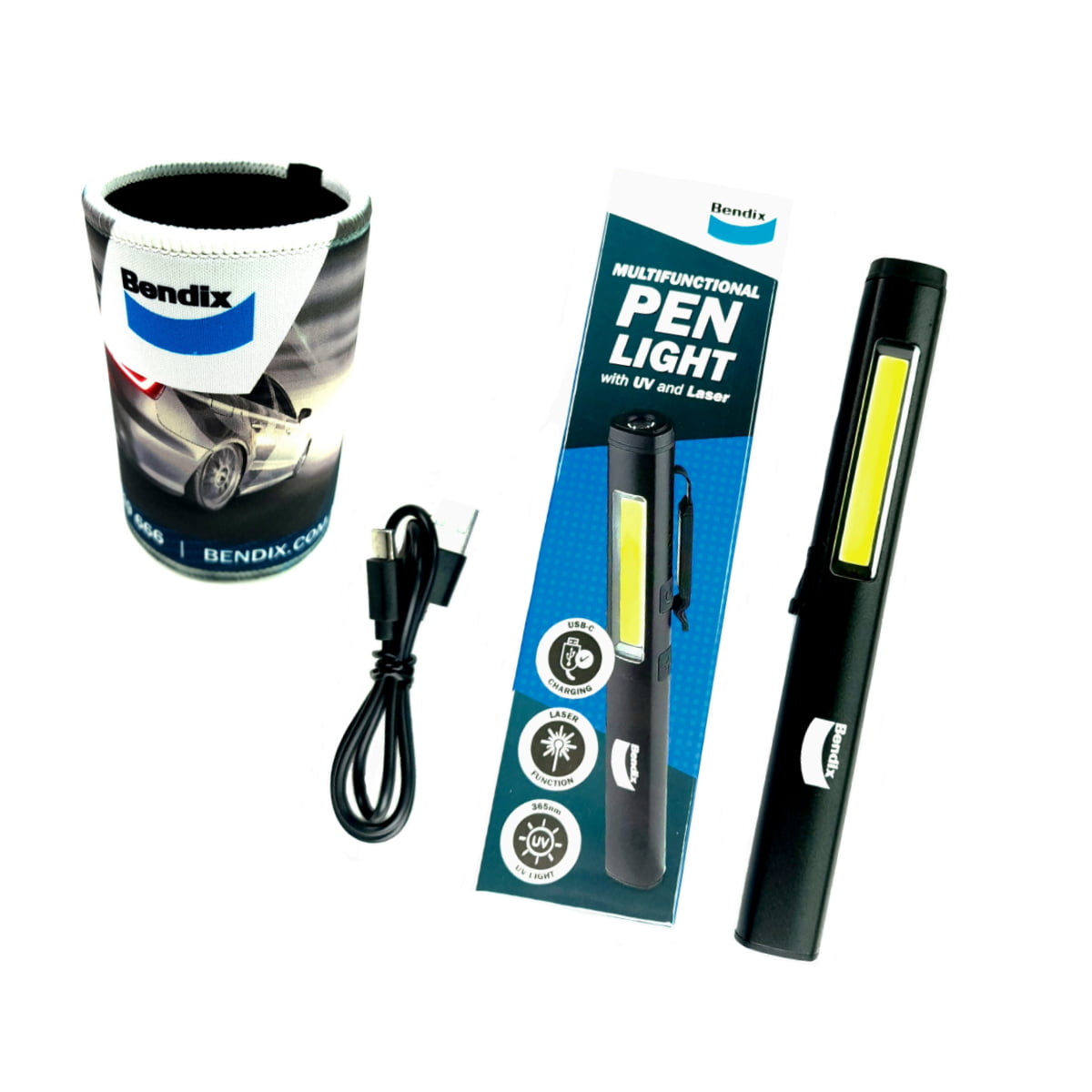 Brake Upgrade Package- Toyota LandCruiser 70 Series (2016-2019) & FREE Bendix LED Penlight & Stubby Holder
---
Includes FREE Bendix LED Penlight & Stubby Holder
To Suit  – Toyota LandCruiser (2″ Lift)
VDJ76, VDJ78, VDJ79 (08/ 2016 > 07/2019) with ABS
(Excl. Tax AUD$2,770.36)
Description
Ask a Question
Reviews (0)
Instructions
Description
70 Series Brake Upgrade – Hydro Brake Booster, Rotors, Pads & Braided Lines to suit  – 2″ Lift (2016 – 2019)
Our brake upgrade package is a complete kit to upgrade your 70 series LandCruiser braking system running a 2″ suspension lift.
We have combined the best of Bendix's 4WD brake rotors and pads with our own Hydraulic Brake Booster kit and Marks4WD Stainless Steel Braided Brake lines, providing superior braking performance and pedal feel in all conditions.
Our Bendix G40 brake pads were designed by Bendix using the years of experience of Marks4wd On and Off-Roading from every day driving to towing heavy loads and extreme offroad conditions.
Hydraulic Brake Booster Upgrade Kit
Reduced pedal effort
Increased stopping power
More responsive brake pedal
Engineered to meet VSB14 requirements
For more details, refer to the Hydraulic Brake Booster Upgrade Kit
Test vehicle – 79 series dual cab LandCruiser weighing 3780kg
Braking Distance – Standard factory vacuum – 98 metres
Braking Distance – Marks4wd Hydraulic brake booster – 58 metres
(Note: Results will vary with tyre dimensions, vehicle model and modifications)
Bendix Ultimate 4WD Brake Rotors
Diamond Tip Slots allow gases to escape.
High Carbon Metallurgy for improved durability and increased braking performance
Swiftfit protective zinc coating for rust protection
Improved thermal stability using Bendix's pillar construction
Marks4WD G4O Brake Pads
Excellent "bite" with minimal effort
Maintain their friction level with the same pedal effort as brake temperature rises.
Continuous Hard Braking with Low Fade
Long-Wear with Superior Friction Stability
Unique Nitrile Rubber coating on the rear of the pads for reduced noise and vibration dampening
Marks4WD Brake Lines (2″ Lift)
Eliminates pedal sponginess under firm and heavy braking
Every hose is pressure tested to 3000PSI in our workshop
Manufactured in-house here in Australia
Abrasion & corrosion resistance with a protective PVC jacket
Kit Includes
Hydraulic Brake Booster Upgrade Kit  – MFK20350-1
1 x pair Bendix Ultimate front brake rotors – BR790
1 x pair Bendix Ultimate rear brake rotors – BR794
2 x Pair front brake pads DB1365-G4O
2 x Pair rear brake pads DB1200-G4O
1 x Complete set of 2″ Lift Stainless Steel Brake Lines (Inc Diff Drops) – BQTL30007-2
FREE OFFER – Bendix Multifunctional LED Penlight & Stubby Holder
LED PenLight Features
USB-C Charging
COB Floodlight
Spotlight
Laser Function
Ultra Violet Light
Magnetic Clip with 120 Degree Rotation
Battery Indicator
To Suit  – Toyota LandCruiser (2″ Lift)
VDJ76, VDJ78, VDJ79 (08/ 2016 > 07/2019) with ABS
---
Only logged in customers who have purchased this product may leave a review.