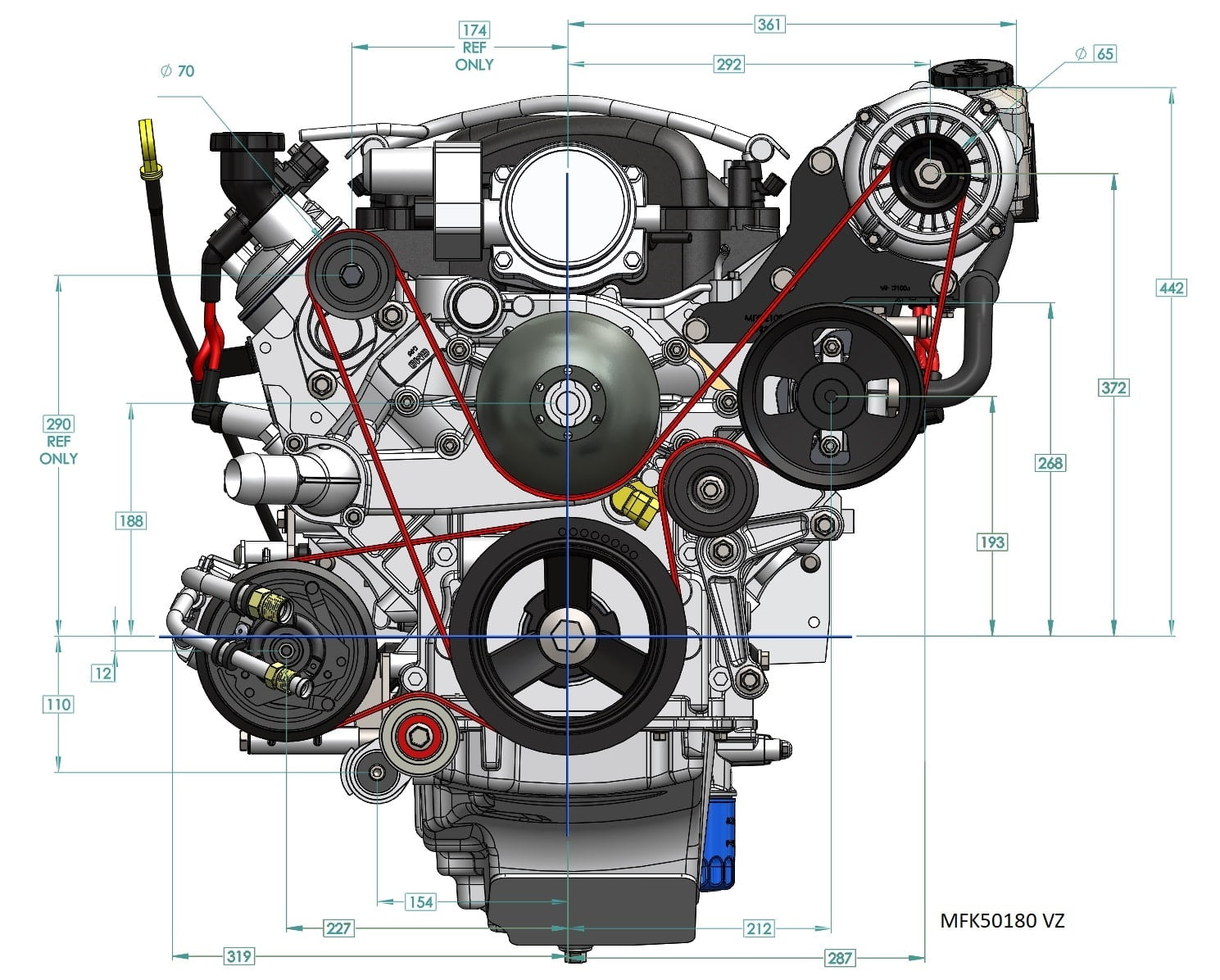 Alternator Relocation Kit – Alternator (LHS) High Mount – LS1, LS2 V8 (VT-VZ)
---
LS Alternator Relocation Bracket and kit to fit a 12v Alternator LHS top mount
To Suit
VT – VZ LS1 / LS2 V8 (5.7L, 6.0L)
AUD$605.00 (Excl. Tax AUD$550.00)
Description
Ask a Question
Reviews (0)
Instructions
Description
Alternator Relocation kit to fit an Alternator LHS top mount – LS1, LS2 V8  (VT-VZ)
Marks 4WD has designed and manufactured this Alternator kit to high-mount your factory 12v alternator on the left-hand side top of your LS1 / LS2 V8 (5.7L, 6.0L) engine.
This setup can work for various vehicles including 4wds, hot rods, classic cars and more.
The kit includes brackets for fitment of the alternator, brackets to mount the power steering reservoir and move the ignition coil pack for clearance, idler pulley, power steering reservoir hose, drive belt and all hardware for installation.
Kit Includes
Alternator Relocation Bracket (Top LHS)
Power Steering Reservoir Bracket
Power Steering Hose
Ignition Coil Pack Bracket
Drive Belt (6PK2005)
Spacers
All fixing hardware
Downloadable Instructions (requires login)
To Suit
VT – VZ LS1 / LS2 V8 (5.7L, 6.0L)
Notes
Images show the A/C compressor. No A/C parts are included in this kit
Our drive belt may not fit engines using non-standard pulleys, tensioners or harmonic balancers.
---
Only logged in customers who have purchased this product may leave a review.