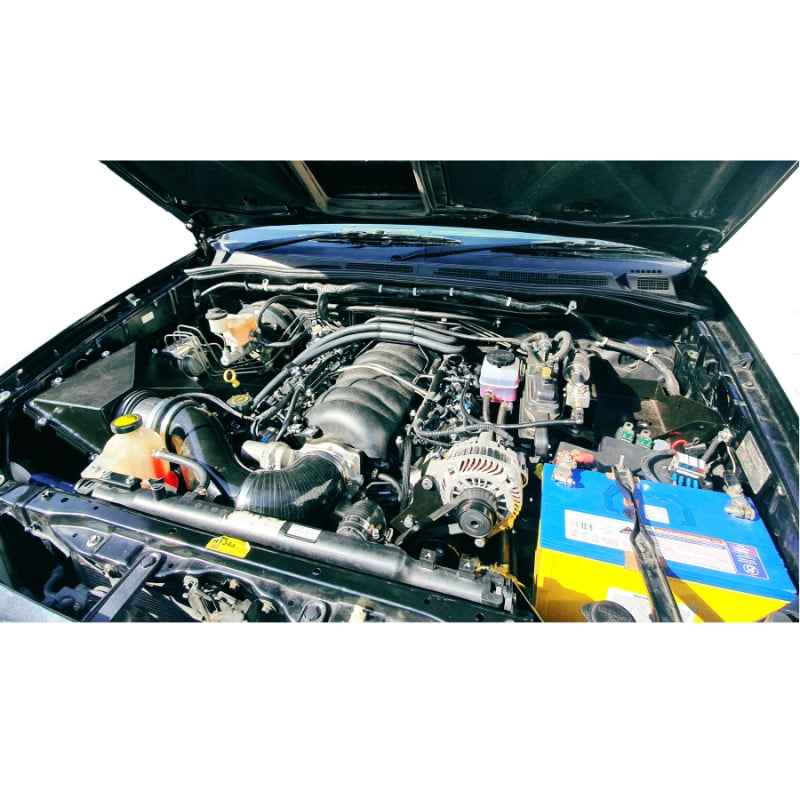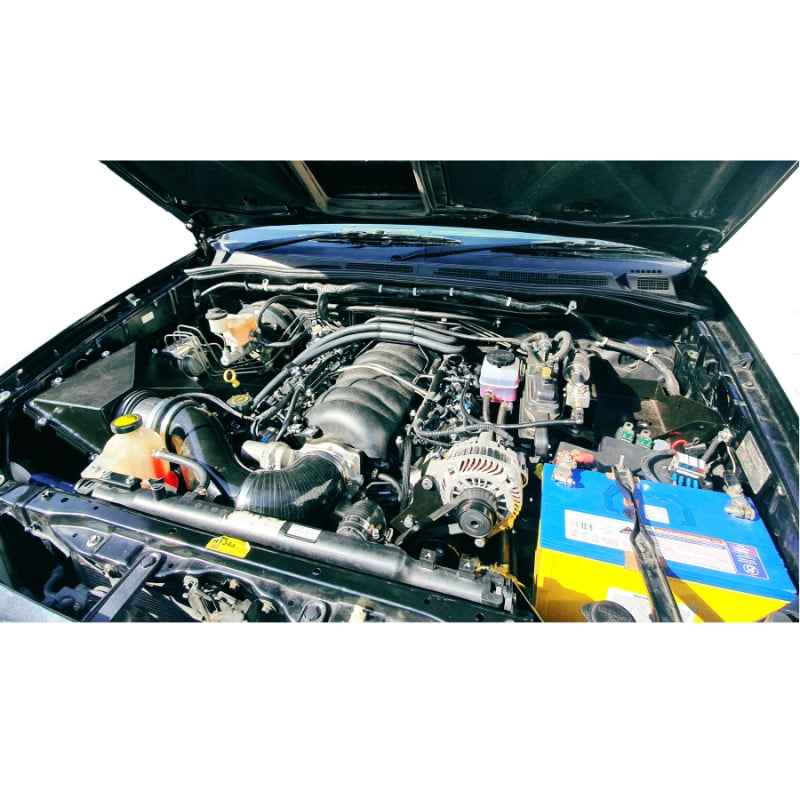 Hilux LS V8 – 6L80E Auto Conversion Kit (2005-2015) KUN26R
---
Toyota Hilux LS V8 with 6L80E Auto Conversion Kit – (2005 – 2015) KUN26R
To Suit
Toyota Hilux KUN26R (2005 – 2015) (IFS)
6.0L / 6.2L LS V8 engine (VE only)
AUD$4,295.00 (Excl. Tax AUD$3,904.55)
Description
Ask a Question
Reviews (0)
Instructions
Description
Toyota Hilux LS V8 with 6L80E Auto Conversion Kit (2005 – 2015) 
Our Marks4WD Toyota Hilux LS V8 Conversion Kit combines the main components and kits into one package for your convenience.
Specifically designed to accommodate the VE LS series 6.0L/6.2L V8s with the 6-speed 6L80E automatic transmission, our kit features a custom-fabricated LS V8 sump, 6L80E auto transfer case adaptor, complete engine mount kit, front pinion diff drop, body lift blocks, as well as all the necessary fasteners and fittings.
Our conversion parts are designed and manufactured in-house to meet the highest quality standards, providing the customer with the confidence of a quality fit and reliability.
Provided with the kit are downloadable instructions and drawings to guide you thru the installation process. Listed below are the optional parts we provide for your conversion, including a list of the main parts you will need to source yourself for the conversion.
Features
100% Australian Made
Designed & Manufactured in-house at Marks4wd
E-Coated or Zinc coated for corrosion resistance
Kit Includes
6L80E Automatic Transfer Case Adaptor

Adaptor Housing
Coupler Shaft
Drive Shaft Spacer
Cross Member Mount
Bell Housing cover plate
Seal's

LS Hilux Sump

Steel fabricated sump
Windage tray
Dipstick & Sump plug
Sump Gasket
Oil Filter
Hilux IFS Front Pinion Diff Drop

Engine Mount Kit

Left & Right engine mount brackets
2 x Chassis mount brackets
2 x Engine mount stabilizers
2 x Engine mount rubbers

Transmission Cooler Manifold Assembly
Front Pinion Diff Drop
Body Lift Blocks
Instructions and Drawings (requires login)
To Suit
Toyota Hilux KUN26R 2005 – 2015 (IFS)
6.0L / 6.2L LS V8 engine (VE only)
Optional Parts
Alternator Relocation Kit – MFK50100
Air Conditioning Relocation Kit – MFK20171
Hilux ECM/ECU Mount kit – MFK40421
Hilux Fuel & Emissions kit – MFK40418
Drive by Wire Pedal Bracket Kit – MFK40385
Fan Shroud and Electric Fan Kit – MFK40415
Hose Runner Bracket Kit – MFK40419
Power Steering Pump Hose – MFK40454
Hilux Air Box – MFG40390
Bendix Rear Drum to Disc Brake Upgrade Kit – U4WD-D2D303R
Parts to be sourced by the Customer
LS V8 engine (6.0L/6.2L) (VE only)
6L80E auto trans
Engine wiring harness
Auto Shifter (requires modification)
VE Throttle Pedal assembly
Power Control Module (ECM/ECU)
Pollution Gear (Carbon canister)
Exhaust Headers & System
Air Conditioning Lines
Fuel System
---
Only logged in customers who have purchased this product may leave a review.